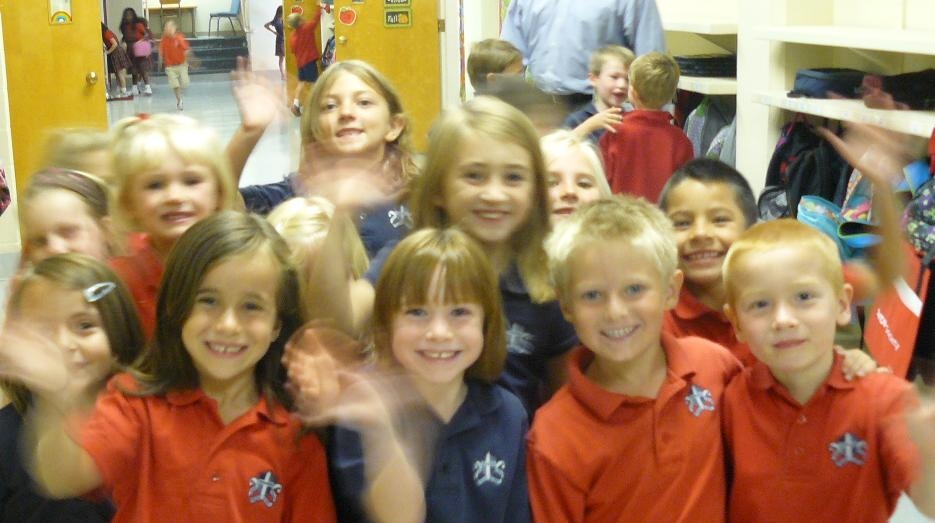 Enrollment 2013-2014

We have an Open House scheduled for January 29, 2013 from 9:00 am until 2:00 pm.  You are welcome to come in that day to tour the school, meet some of our parents, talk with Administrators, teachers and staff, and learn all about our wonderful school! Registration does not take place at this time. 

Registration for the 2013-2014 school year will begin in February 2013.  New families are invited to come to register during this time.
REGISTRATION DATES for New Families:
Tuesday, February 19, 2013 from 7:00-10:00 AM and 3:30-6:00 PM
Thursday, February 21, 2013 from 7:00-10:00 AM
New families are filled into open slots based upon the following priority list:
1. Parishioners of our Church (in order based upon date of registration)
2. Parishioners of other Catholic Churches (parishioner status will be confirmed with the pastor of your parish)
3. All other applicants.  Applicants who come during the above designated times are filled in first.  Anyone who comes after 10am on February 21 will be put on the list in the order in which the applications are received.

New families are asked to come in person to fill out all required paperwork, sign up for an interview time, and file copies of your child's birth, baptismal, and immunization certificates.  You must also leave a check for the Registration Fee ($200/one child or $300/family)

Please call the Development Office at 303-777-3812 ext. 13 if you would like to come in to tour the school sooner or if you have any questions about our process.


How to find us:
St. Vincent de Paul School
1164 S. Josephine Street
Denver, CO  80210
Click here to see a map of our location.

Thank you!  We look forward to meeting you.